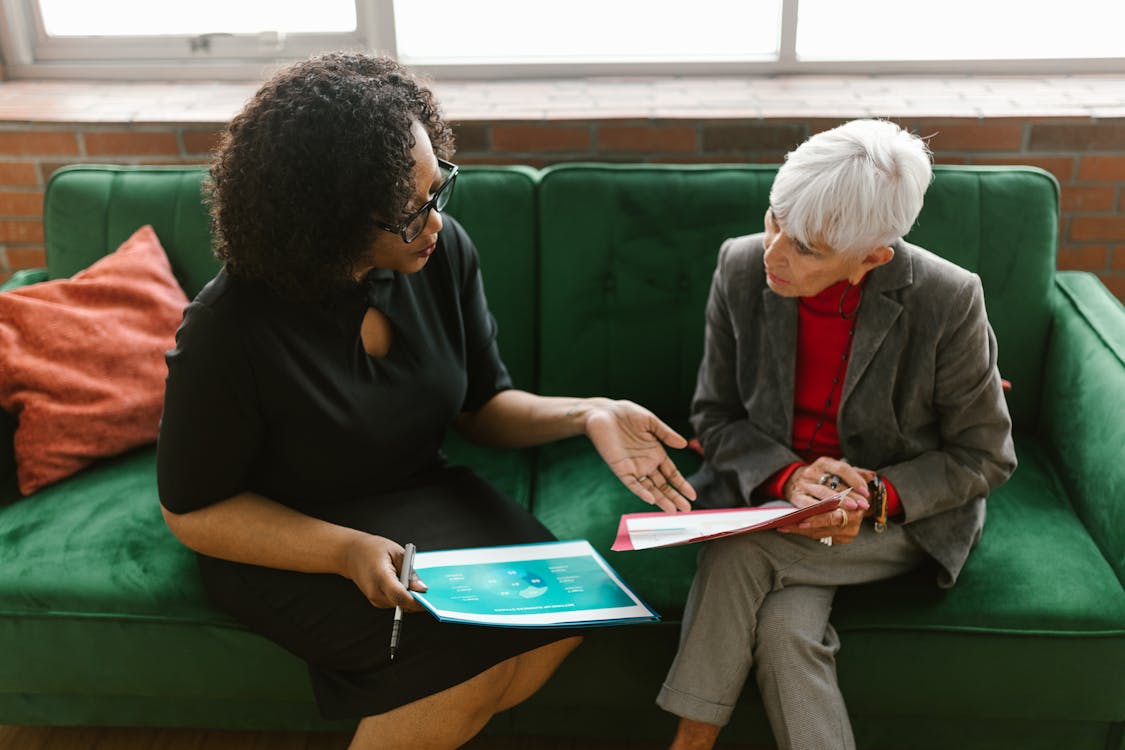 How to Keep Senior Employees Safe and Comfortable at the Office
According to The U.S. Bureau of Labor Statistics (BLS), an increasing number of adults are continuing to work past the traditional retirement age. In fact, the workforce's total volume of individuals aged 75 and above will grow by a whopping 86 percent come 2030.
With more and more seniors opting to retain gainful employment, be it for personal or professional reasons, taking measures to keep senior employees safe at the office is an essential ethical consideration, and a savvy business decision.
Why? Because having senior employees in the office offers businesses a wealth of benefits, including:
A lower turnover rate.
Less incidence of absenteeism.
Greater employee experience.
A heightened ability to work independently.
A greater sense of workplace maturity.
So how can office managers and CEOs make their workplace environments safe for senior employees physically and emotionally?
Incorporating Tangible Updates
Investing in brighter lighting in common areas, rails in washrooms, and ergonomic seating and adjustable desks are just a few updates managers and CEOs can make. Further, offices should take steps towards devising an inclusive approach in how they prepare for a safe evacuation — should an emergency arise — with senior team members and their needs in mind.
Updating Internal Behaviours and Processes
In addition to physical modifications around the office, updates and reforms should be made concerning internal behaviours.
According to a survey by interest group AARP, "Nearly 80% of older employees say they've seen or experienced age discrimination in the workplace." Troublingly, this figure was "the highest share since the group began asking the question in 2003." So how can you combat ageism and attendant feelings of isolation and lack of acceptance?
Being Available
To help combat this, encourage team members to report instances of ageism. Creating an inclusive office doesn't just affect employees aged 65 and up; it can also encompass marginalized or historically disadvantaged groups. Maintain an open-door policy, so if a team member has become aware of a co-worker experiencing prejudice, it's known that you want to be involved and that direct and assertive action will be the result.
Providing Diversity Training
Delivering internal training on diversity and inclusion is another way to affect change and modify behaviours directly — it also makes team members aware of the standard you'll be holding them to and what you expect from them. A diverse and inclusive workplace can offer strengthened workplace performance, too.
Offering Flexi-Hours
If possible, offer flexible work hours, empowering senior employees to tailor their workday as it suits them. This may mean starting early and leaving early or taking lunch breaks and rest periods outside the usual hours. So long as the work is completed satisfactorily and the team member is available for pertinent meetings, flexible timing should be viable.
Crafting Quiet Work Zones
Offer quiet work zones by installing screens, barriers or dividers in an open-space office. Some team members, senior or not, prefer a quiet workspace, finding it more conducive to focus. By providing quiet work areas — much as they do on trains, libraries, and communal work hubs — you're making team members feel more comfortable and likely buoying workplace productivity, too.
Catering to Different Learning Styles
Lastly, provide training modules for different learning styles: visual, audio, reading or otherwise. This will also prove beneficial for other team members.
The Takeaway
By making tangible updates and implementing adjustments to internal processes, you're crafting a safe and secure workplace for senior employees while letting other team members know that they're valued and seen.