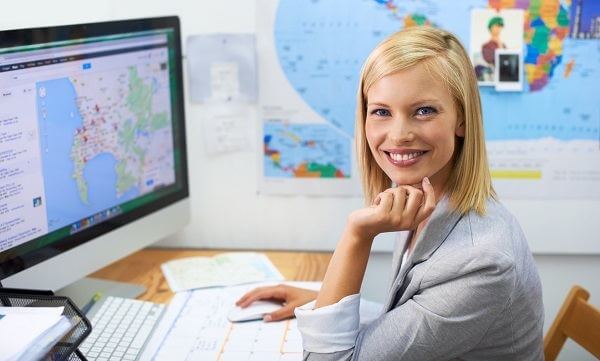 What To Look For In The Best CRM For Disney Travel Agents
In the enchanting yet complex world of Disney travel planning, a robust customer relationship management (CRM) system can make all the difference. Acting as an essential tool, the best CRM for Disney travel agents can significantly enhance their efficiency and client satisfaction, transforming the way they operate. It's not a one-size-fits-all solution, though. The 'best CRM' should complement a Disney travel agent's unique workflow, support their business objectives, and empower them to create unforgettable Disney experiences.
This article will explore the key features and functionalities that Disney travel agents should seek in a CRM system. By understanding these essentials, agents can make an informed decision, choosing a CRM system that aligns with their needs and sets the stage for sustained success.
1. Ease of Use
User-friendliness is paramount when choosing a CRM. Disney travel agents juggle many tasks, from booking accommodations to creating personalized itineraries. A CRM system with an intuitive interface and easy navigation can help agents focus more on customer service and less on administrative tasks.
2. Customization Capabilities
Given the unique nature of Disney travel planning, the ability to customize CRM features is crucial. The best CRM for Disney travel agent should allow agents to tailor data fields, reports, and workflows to align with their specific operational needs. This flexibility can lead to more efficient client information management and business processes.
3. Integration with Existing Systems
A CRM should seamlessly integrate with the other tools that Disney travel agents regularly use, such as email platforms, booking systems, and social media channels. This connectivity can help centralize information, streamline communications, and enhance customer interactions.
4. Comprehensive Client Profiles
The heart of a CRM system is its ability to manage client data effectively. The best CRM for Disney travel agents should offer comprehensive client profiles, capturing a wide range of information from contact details to past interactions and preferences. This information can help agents personalize their service, improving client satisfaction and loyalty.
5. Task Management and Automation
Efficient task management is key to staying organized in the busy world of Disney travel planning. Top-tier CRMs offer task management features that help agents track their to-dos and deadlines. Additionally, automation capabilities can handle repetitive tasks, freeing up agents to focus on more critical aspects of their work.
6. Robust Reporting and Analytics
Insights derived from CRM data can significantly improve decision-making and strategy development. The best CRM should offer robust reporting and analytics features, providing real-time insights into sales performance, customer behavior, and more. These insights can help agents identify opportunities for growth and improvement.
7. Reliable Customer Support
Finally, a CRM system is only as good as the support behind it. Even with the most user-friendly CRM, questions or technical issues may arise. Therefore, look for a CRM that offers reliable, accessible customer support to resolve problems and keep business operations running smoothly and quickly.
Conclusion
In the enchanting world of Disney travel planning, a powerful CRM system can be a game-changer. The best CRM can empower Disney travel agents to create magical experiences for their clients easily and efficiently by streamlining administrative tasks, improving client relationships, and offering valuable business insights.
Remember, the 'best CRM' is subjective and depends on your business needs and workflow. Take the time to understand what features and functionalities are most important to you and align with your business model. This will guide you toward finding the CRM system that best supports your success as a Disney travel agent.