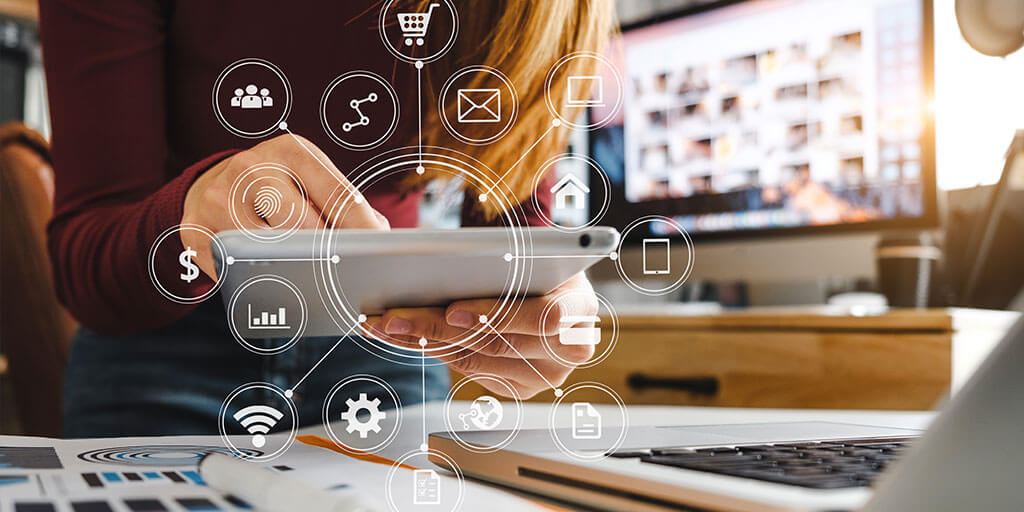 The Four Largest SEO Marketing Challenges in 2023
To keep your business blooming in 2023 despite the global financial crisis and ever-changing market demands, it's simply a must to stay up-to-date with the latest marketing trends, as they can significantly boost your SEO and keep you relevant in a world constantly competing for the trust and attention of Internet users.
To help you deal with upcoming changes and tackle the newest challenges in the field of SEO marketing in 2023, here are the four most prominent trends to look out for and employ.
1. Digital Customer Support
Users have become highly accustomed to the accessibility of various online services – from ordering food to inquiring about a bank loan. What they value more than anything is the speed and clarity of information with which a business can meet their needs.
Real-time messaging platforms allow you to maintain momentum and ensure to retain a user looking for information about a service or a product you offer. Moreover, these platforms can also serve the purpose of collecting data about your target audience, helping you with further business decisions.
In this day and age, people have become used to solving their inquiries digitally and at all hours of the day, so forget about encouraging them to make a call.
It turns out that potential customers would rather reach out to you via chatbox or even go to another business that provides one than go through the hassle of speaking to regular customer support. Why? The possibility of frustration arising from an unpleasant conversation is enough of a reason for a user to choose a chatbox and keep the communication on at the level of texting.
Besides messaging platforms, voice-activated interfaces are also gaining popularity, as they allow users to connect with your business hands-free, adding to the convenience of the tool.
An effective overall solution to your communication with the clients could also include a live website or app chat assisting users with simple questions regarding your services, thus saving your clients' time.
If you are not sure how to go about including some of these features, you can always turn to an SEO company in New York and get more thorough advice on improving your SEO marketing.
2. The Rise of Video Content
Along with the increasing number of tutorials and vlogs over the past decade, video content has gained incredible popularity as it makes it easier and faster for a user to get informed about a certain topic through observing rather than reading.
For example, if someone wants to find out how lip fillers are applied, they will most definitely learn more through watching a video demonstration than from reading about the procedure steps on the website's blog. That is exactly one of the reasons why YouTube has gained such an influence on consumer behavior.
In addition to video-content accessibility, users also tend to feel more animated and stimulated by videos, which results in them staying engaged longer.
So, when deciding how to promote a message, a product, a service, etc., think video, be it a promo on your website or a sponsored video ad on social media apps.
3. New Influencer Trends
When it comes to the era of influencers making a splash in the sea of SEO marketing – not much is going to change. This means that, if you haven't already, you should consider building long-term brand relationships with influencers of similar interests, as they will most certainly promote your business as organically as possible due to their laid-back, conversational approach and their large numbers of followers valuing their opinions and choices of products, services, etc.
However, as influencers tend not only to follow trends but act as trendsetters, many of them have also become advocates for social responsibility and inclusivity in the past couple of years. If your business has to put focus on these or similar causes, the right influencers can enhance your business and put the spotlight on you.
In 2023, we will witness consumerism's temporary downfall due to the global economic situation, which will call for brands and influencers to work together on emphasizing products featuring durability and versatility instead of passing trends and fast fashion.
People will be investing in brands whose quality and consistency they can trust through hard times. Be there for them and you will earn their loyalty for years to come.
4. Elevated UX
Last but certainly not least, is the user experience pertaining to the devices allowing your potential customers to find your business and communicate with you.
If you are investing all you have into your website or your app to speak for your business, it is crucial that navigating it is simple, inviting, easy to use, and, most importantly — cross-device.
Keep in mind that more and more users are opting for mobile searches as a more convenient way of doing their research while at work, commuting, or simply relaxing at home. Therefore, your website or app needs to be adapted to different modes of access.
As for the design, keep it minimalistic and avoid overwhelming your users with too much to look at when landing on the main page. You might want to tickle their interest by including animations if appropriate or decide on probably the most effective marketing tool to this day — storytelling.
Also, any of the previously mentioned trends can be successfully incorporated into your website or app, including collaboration with an influencer sharing your story, hands-free controls, real-life chatboxes, and, of course, quality video content.
Certain companies, such as Ikea or Sephora, even offer VR-based apps/tools allowing you to dive into the simulation of using their service or a product they offer.
Conclusion
To be able to keep your head above water as a business force in 2023, take into consideration the bigger picture. Think of the needs and the economic conditions of your target audience and adjust your approach to what can make your users feel comfortable and trusting of your product or services.
The ease of communication, the accessibility of the information, the trustworthy spokespeople representing your business, and a comfortable overall user experience will make all the difference in the challenging and possibly turbulent year of SEO Marketing.