Ready, Set, Remodel: 4 Tips for Planning Your Perfect Home Renovation
Embarking on a home renovation project can be a big job and with so many factors to take into consideration — like deciding what to renovate, how much you can afford, and who to hire to get it all done — it can be difficult to know where to begin. Like any large project, whether for your home, or any other part of your life, having a plan in place and keeping some expert tips in mind can be helpful.
Find Your Inspiration
While you might not love every minute of your remodeling project, there are ways to make it fun. To get ideas for your project, you can look for inspiration on home decor blogs and magazines, and even start paying attention to details you like in any home that you might visit. You can research colors and decor details, keeping in mind that a neutral color palette can be best if you are remodeling with the idea to sell your home. Design details like accent walls, or using bright colors (but sparingly) for tiles, or other decorative elements, can be fun ideas to consider.
Do Your Homework And Set Your Budget
Let's say you want to remodel your kitchen, but aren't sure where to begin. One of the first steps is to know how much you can spend so you can decide if you will go for a major remodel, or a minor upgrade. A major remodel could include new countertops and cabinets and even demolition to change the layout of your space. A minor remodel might mean new appliances, upgrading your countertops, and adding a new sink. When you know your budget, then you can research what's possible within that budget. Also keep in mind that it might be possible to make some upgrades on your own to save money, depending on your experience with home improvement projects.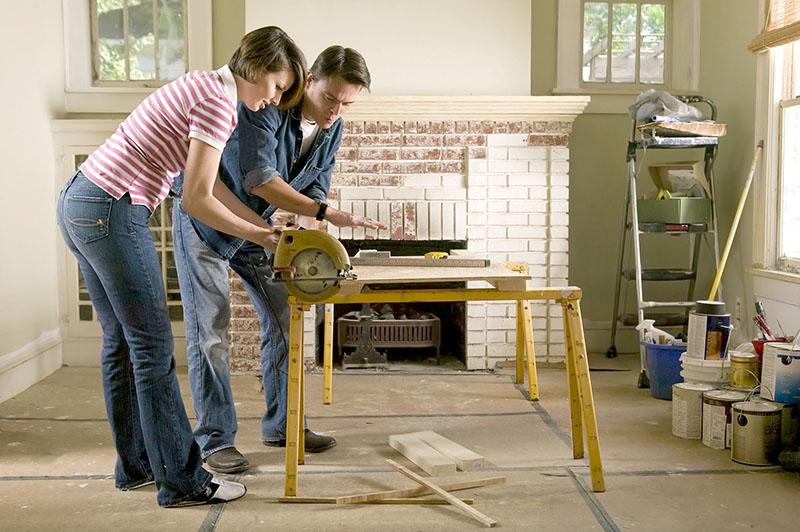 Get A Team In Place (If You Need One)
For a major remodel, there's no doubt that you will need to hire professionals. Who you need to hire will depend on the extent of your job, for example, it could be that you hire a contractor and subcontractors, an electrician, or for more involved renovation projects, an architect. Once you know who you might need to hire, you can start asking friends and neighbors for referrals so you don't have to start from zero. Another source can be asking your real estate agent if they can recommend people who they trust.
Stay Organized With Permits, Quotes, And Receipts
The amount of paperwork to keep track of for a remodel can add up, and getting organized from the beginning can mean fewer headaches looking for something you misplaced. Permits should be requested as far in advance as possible and kept all together. Quotes, contracts, and warranties can all be part of this file too. This information is not only helpful for you, you'll also need to share it if you end up selling your home as part of the home buying process. Having everything documented will help you —or anyone who lives in your home in the future — know who to contact if repairs need to happen.
As you start your home remodeling project, remember that it won't get done overnight, but with a little patience and planning, you'll be enjoying your new home and maybe even thinking about your next project.